InnovaBuzz Newsletter
08 February 2017
Welcome to your weekly InnovaBuzz Newsletter – a roundup of what's new in Website Development, Internet Marketing, Content Marketing and Innovation.

In this episode, my guest is Diane Kinney of the Versatility Group and also co-author with Carrie Dils, of the book "Real World Freelancing: The No Bullsh*t Survival Guide". We talked about a range of topics from goal focused solution engineering, as Diane called it, to value adding and being a partner to your client, the great SEO myth, project management and content generation. Diane emphasised that there is no "EASY BUTTON", so to find out more, listen to the podcast.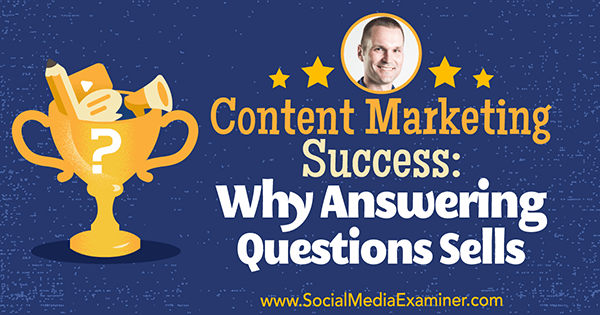 by Michael Stelzner
Do you want more sales? Is content marketing a part of your strategy? In this episode, I interview Marcus Sheridan, a blogger, podcaster, and keynote speaker who specializes in content and inbound marketing. He's known as "The Sales Lion," and is the author of the brand-new book, They Ask You Answer: A Revolutionary Approach to Inbound Sales, Content Marketing, and Today's Digital Consumer.
Read what Sheridan shares as he explores how to create content that sells.
by  Elizabeth Dukes
Whether the word "creative" is in your company name or simply an adjective that describes your approach to problem solving, getting stuck in a creative rut can be as mind-numbing as a migraine. When your team is uninspired, projects chug along slowly and innovation seems impossible. But helping employees be more creative and innovative isn't always cut and dry. And unfortunately, no amount of coffee will serve as the magic antidote.
Luckily facilities leaders can support several quick workspace tweaks to help stave off creative blocks and sustain innovative thinking. Be intuitive and learn more!
Do you work with or in a remote team? Join our Global NEST (Nurture Excellence in Specialist Teams) Facebook Group, for those who manage teams in remote locations, with different cultures and those who work in remote locations from other team members. Come and share your experience of working with or in remote teams. Jürgen led large global multi-national teams across Asia, Europe, India, North America and Australia for many years and wants to share everything he knows to help others as well as learn from members of this community. Let's all help each other build our very own Global NESTs.
by Rieva Lesonsky
When your small business is just starting out, you'll inevitably be functioning as "chief cook and bottle washer," doing everything from making sales calls to sweeping the floors at night. But as soon as you can afford to do so, you should consider outsourcing some of these duties to free up your time to generate more money.
Here are five things a small business can outsource (and one thing you never should).
by Brian Clark
People explain things in terms of stories. Even in situations where no story is being intentionally told, we're telling ourselves a tale as a way to explain our experience of reality. And yes, we tell ourselves stories about brands, products, and services. Whether you're consciously telling a story or not, prospects are telling themselves a story about you.
Are you telling a story? And more importantly, does that story resonate with the way your prospective customers and clients are seeing things?
Find our in this article the key to knowing what your prospect needs to hear, and when they need to hear it, as part of your overall content marketing strategy. And in a networked, information-rich world where the prospects have all the power, this is your only chance to control the narrative.